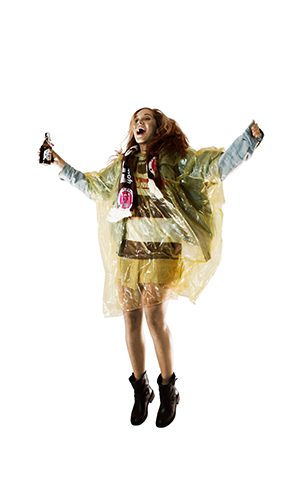 STANDARD – This is the standard disposable rain poncho, used by our clients on events around the world for years.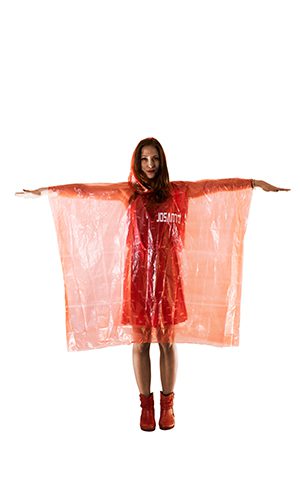 BASIC – The simple fit of the standard version with straps and advanced hood design to ensure protection even in windy situations.
COMFORT – The disposable raincoat is made from 100% recyclable PE.  Straps in both the hood and the sleeves guarantee a perfect fit.